0 results
found for
Craftsman Table Saw 10 in Phoenix, AZ
, so we expanded the radius.
3 Results for Craftsman Table Saw 10 in Phoenix Az - Tools Classifieds
$195
THIS IS A VERY NICE SEARS CRAFTSMAN 10" TABLE SAW W/ CAST IRON TOP AND STAND. THE MOTOR IS one HP. I PURCHASED THIS NEW MANY YEARS AGO FOR PERSONAL USE. IT IS IN EXCELLENT WORKING CONDITION. THEY DON'T MAKE THEM LIKE…
1 month ago
on
SpreadMyAd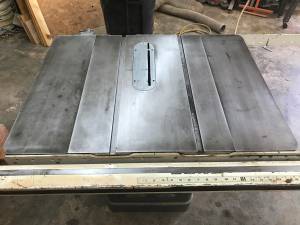 $500
Rockwell table saw 120/240 Volts. 1.5 HP, Biesemeyer fence. Huge Cast iron top and rip capacity. If you're looking to do more than just the run of the mill home improvement, you NEED a stable and strong saw. Perfect for…
1 month ago
on
SpreadMyAd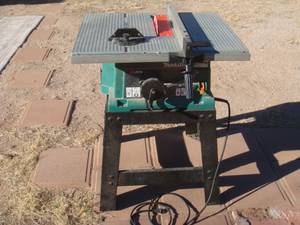 $80
Makita model 2703 lightweight, portable table saw. 10" blade, 11" max rip. Stand included. All in superb condition. $80.
1 month ago
on
SpreadMyAd
Results for Craftsman Table Saw 10 in Phoenix, AZ Tools Classifieds